Pierce Brown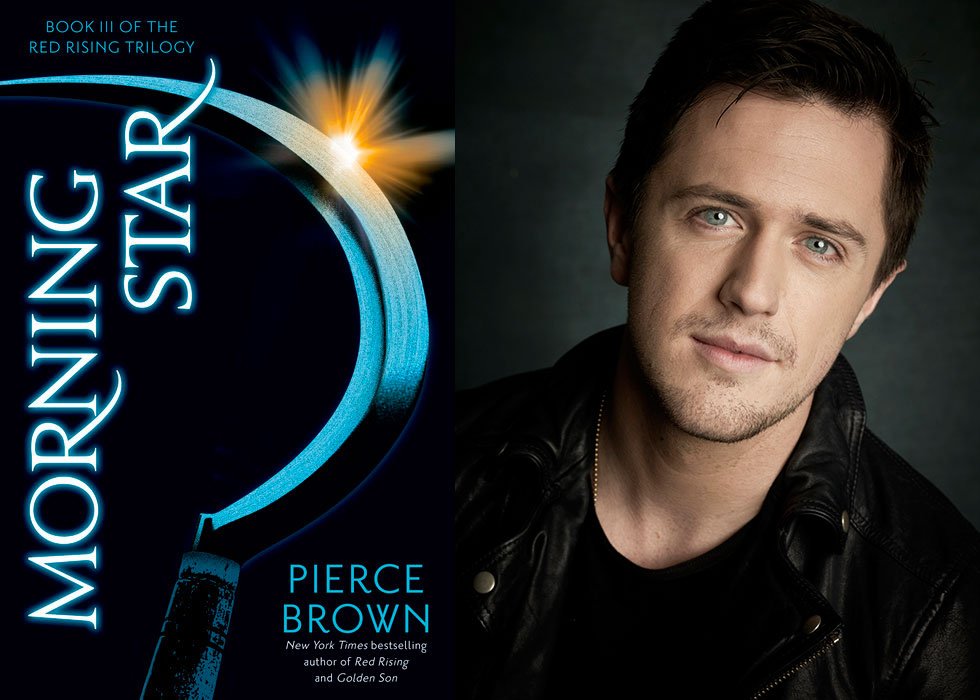 Pierce Brown spent his childhood building forts and setting traps for his cousins in the woods of six states and the deserts of two. Graduating college in 2010, he fancied the idea of continuing his studies at Hogwarts School of Witchcraft and Wizardry. Unfortunately, he doesn't have a magical bone in his body. So while trying to make it as a writer, he worked as a manager of social media at a startup tech company, toiled as a peon on the Disney lot at ABC Studios, did his time as an NBC page, and gave sleep deprivation a new meaning during his stint as an aide on a U.S. Senate Campaign.
Now he lives in Los Angeles, where he scribbles tales of spaceships, wizards, ghouls, and most things old or bizarre.
Darrow would have lived in peace, but his enemies brought him war. The Gold overlords demanded his obedience, hanged his wife, and enslaved his people. But Darrow is determined to fight back. Risking everything to transform himself and breach Gold society, Darrow has battled to survive the cutthroat rivalries that breed Society's mightiest warriors, climbed the ranks, and waited patiently to unleash the revolution that will tear the hierarchy apart from within.
Finally, the time has come.
But devotion to honor and hunger for vengeance run deep on both sides. Darrow and his comrades-in-arms face powerful enemies without scruple or mercy. Among them are some Darrow once considered friends. To win, Darrow will need to inspire those shackled in darkness to break their chains, unmake the world their cruel masters have built, and claim a destiny too long denied – and too glorious to surrender.
Review
How how how do i like these books? I really do not like SCIFI, for some reason its one of the few genres i struggle to read (love the films, but the books leave me cold). Yet since i first started this series i have been captivated.
https://parmenionbooks.wordpress.com/2014/02/03/pierce-brown-red-rising-review/ was my initial taste of this book, and i left readers of this site in no doubt as to my feeling for this series, a year later after the most teasing PR campaign for some time https://parmenionbooks.wordpress.com/2014/12/04/pierce-brown-golden-son-review/ followed and as follow up books go, it blew book one away.
Morning star once more takes new leaps, with all the power and pace of Red Rising, and all the depth of Golden Son, it introduces a new depth a darker Darrow and a darker storyline. everything is gritty, edgy and literally a life or death decision. Once again Pierce Brown does a Derren Brown, we spend plenty of time looking at whats in front of us in the book while the misdirect pulls the rug from under the reader and yanks the story into a new direction, a new darkness an new danger, a new death.
MorningStar will be one of my top books for the year without a doubt, as a series its been an impressive and immersive debut series, everbook highly anticipated. And now the man himself drops the teaser "IRON GOLD. Aka. Shit escalates. Howlers, on me."
Read for yourself about what comes next…(Spoilers)
This series has epic movie franchise written all over it, i honestly don't see that it will be long before this hits the big screen.
(Parm)
Series
Red Rising
1. Red Rising (2014)
2. Golden Son (2015)
3. Morning Star (2016)