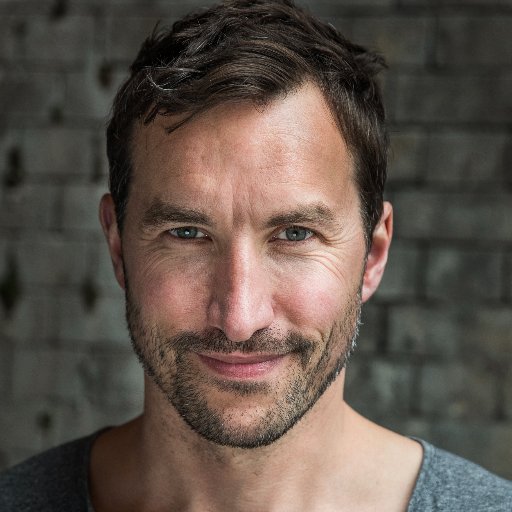 Theodore Brun studied Dark Age archaeology at Cambridge, where he graduated with a BA in Archaeology and Anthropology and an MPhil in History. He also rowed in the Boat Race for the university. Professionally, Theodore qualified and worked as an arbitration lawyer, in London, Moscow, Paris and finally Hong Kong. In 2010, he quit his job in Hong Kong and cycled 10,000 miles across the whole of Asia and Europe (crossing 20 countries) to his home in Norfolk. Theodore is a third generation Viking immigrant – his Danish grandfather having settled in England in 1932. He is married and divides his time between London and Norfolk. A Mighty Dawn is his first novel.
 Mighty Dawn  (2017)
(The first book in the Viking Chronicles series)
Sworn to honour.Broken by betrayal.Hakan, son of Haldan, chosen son of the Lord of the Northern Jutes, swears loyalty to his father in fire, in iron, and in blood. But there are always shadows that roam. When a terrible tragedy befalls Hakan's household he is forced to leave his world behind. He must seek to pledge his sword to a new king. Nameless and alone, he embarks on a journey to escape the bonds of his past and fulfil his destiny as a great warrior.Whispers of sinister forces in the north pull Hakan onwards to a kingdom plagued by mysterious and gruesome deaths. But does he have the strength to do battle with such dark foes? Or is death the only sane thing to seek in this world of blood and broken oaths?
Guest Post
The birth of A Mighty Dawn
My father once told me this story. When he was a young boy, a famous author of the day came to give a talk at his school. He told the pupils that a great story always has four elements: mystery, nobility, religion, and sex.
After assembly my father's first class happened to be English. The teacher told the boys to write a story that incorporated these four things. The boys settled in to their task, but after only a minute, one hand shot up.
"Finished, sir!"
"Finished? You can't possibly have finished. Now, shut up and get on with it,' growled the teacher.
"Oh, but I have, sir," insisted the boy. "Mystery, nobility, religion, and – ahem – sex. They're all in there."
'Stupid child," muttered the teacher. "Very well. Up here and read it out."
Taking his place, clearing his throat, the boy read out the following: "My God, cried the Duchess. I'm pregnant!   And I don't know whose it is."
I can't say that I believe this little vignette actually took place – at least not in my father's class – but the punchline (and principle) have stuck in my mind. And I joke not when I say that this was the sole guideline that I had at my disposal when I began writing A Mighty Dawn over 5 years ago now.
Of course, structure and craft are one thing. Content, quite another. And the inspiration for the story came in two stages. First, the seedbed; then, the seed.
The seedbed consisted of every Old Norse saga and mythological poem I could lay my hands on after becoming captivated by the epic world of the Ring Cycle. (Yes, embarrassingly enough, it was Wagner's interminable operas that blew a hole in my imagination so large that only writing my own series of epic historical novels was going to fill it!) So I became obsessed with the language, the poetry, the beauty, the drama, the landscapes of the Old North. The downright strangeness of it all. I had fallen under the spell of the "Northernness" – as C.S. Lewis calls it. Texts like the Saga of the Volsung, the Niebelunglied, the Prose and Poetic Eddas occupied my imagination, when I should have been concentrating on the hoops I need to jump through in order to qualify as a lawyer.
So much for the seedbed.
It was some years before the seed dropped into it. In 2009, during a lecture in Oxford about an obscure 8th century missionary called Saint Boniface, I first heard the story of his chopping down the sacred oak of the thunder god Donner (or Thor) in a dark German forest. As I listened, the fault-line between the paganism of Old Europe and the new faith of Christianity opened up before me like the crack of doom. Intrigued, I read more about this man and was surprised to discover that in this period of European history – the early 8th century – Islam was in the mix too. And the conflict – between Christianity and Islam at least – reached a sort of climax in the Battle of Tours (Poitiers) in 732AD. Surely, I thought, here was the denouement to some epic tale.
The cogs started turning, the world growing in my mind, and before long I had a protagonist. A man from the north. A heathen. A warrior who somehow finds himself embroiled in the events that would forge early Medieval Europe, arguably with echoes that still resound today. But why was this man there? Who was he? A Mighty Dawn is the beginning of the answer to these questions. His origin story, if you like.
So, yes – mystery, nobility, religion, sex – you'll find them all in this book. And, hopefully, a whole lot more besides!
Review
I will admit to at one point thinking i wouldn't review this book, as i don't review books i dislike. The first part of the book seemed like an adolescent love story rapidly doing a romeo and Juliet, and really didn't float my boat, i suppose i'm too old for being concerned by teenage angst, no matter what era its set in. But then the book started taking a deeper, darker turn, and i suppose the darkness of Hakan appealed to the blue funk i found myself in pre Christmas. But its from the point that Hakan sheds his name and goes off alone that the book really takes flight. Bringing together the harsh reality and harsh climate of the land and time, with his personal journey through emotional hell and his fight to find some new meaning in his life, some new direction, a direction not handed to him by his father.
Finding a new lord to serve adds new elements new characters, new challenges and new dimensions, inc the addition of mythical beings from Norse culture, turning the tale from its darkness to a classic rescue story, the lone warrior aided by his best friend set off against suicidal odds with almost no chance of survival, and no real care if he doesn't. He would forge his name or failure would mean he no longer cared.
By the end of the book the author had hooked me in, i very much want to read the next step in the saga and see what happens to our Stranger and his friend. To find out what the fall out of their actions may be and how the every changing political landscape will impact them, and i suspect eventually lead them back to his homeland, maybe as a foe or ally?
The book is well worth a read, and i suspect there will be more to come in terms of growth in A Sacred Storm in 2018
(Parm)
Viking Chronicles
1. A Mighty Dawn
 (2017)
2. A Sacred Storm
 (2018)